Get Caught Reading #summer
Where do you like to read?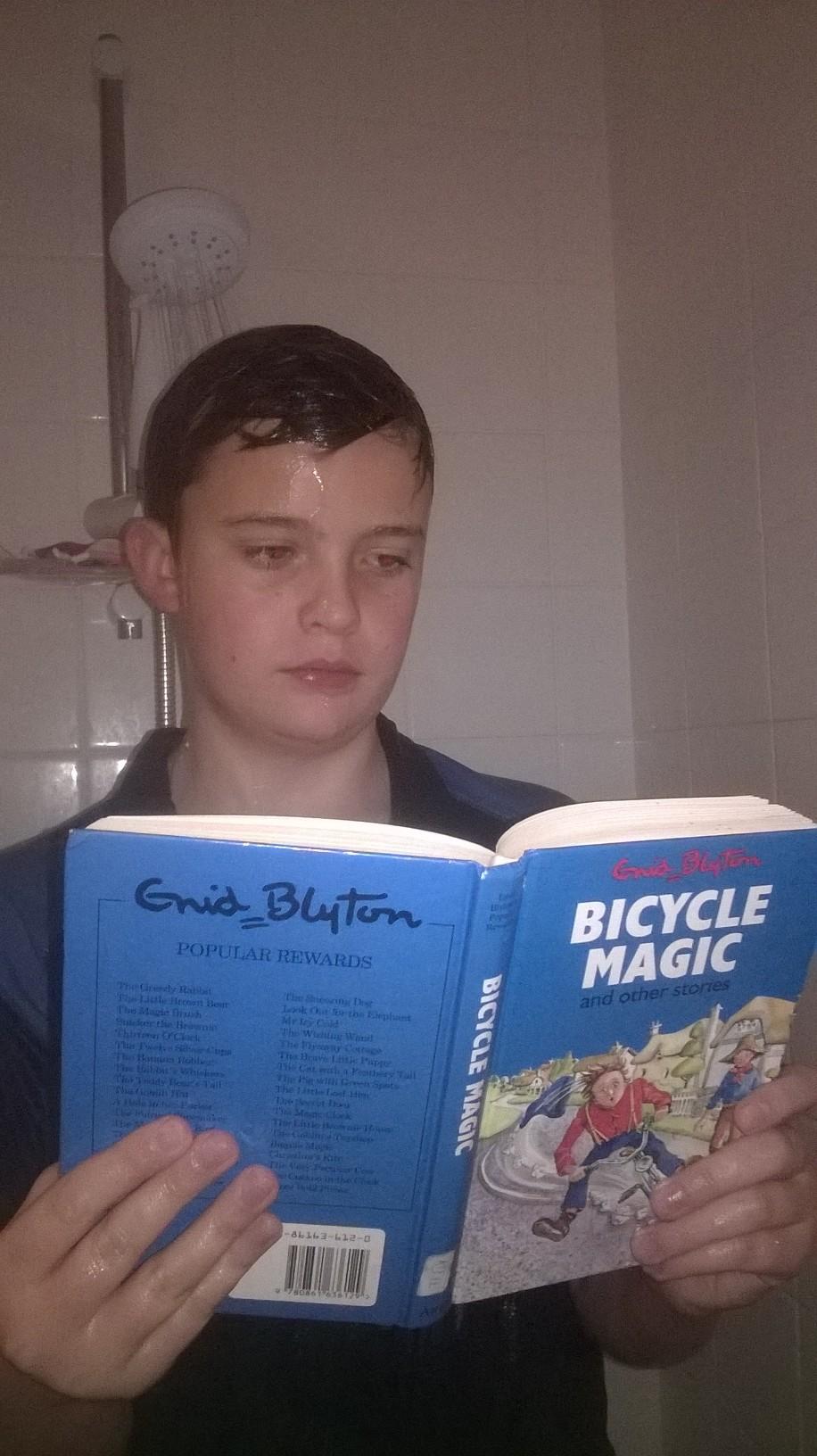 We are running our second Get Caught Reading competition over the summer! All you need to do is get a picture of you reading in a strange/funny/exotic location and e-mail it to abritten@nottinghamfreeschool.co.uk. There will be prizes! All the photos will also be made into a great display in September to help us remember our summer holidays. Have fun reading!
Here is last year's winning photo from Aaron in Y8
Posted 22/07/2016 by English