Latest News
News
Assessments, Pen Pals & Trip to Spain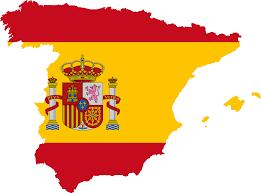 Spanish Assessments
Well done to all students who put so much time and effort into preparing for their Spanish assessments, especially the speaking! Not only in the run up to assessments, but throughout the year, so many students have dedicated a lot of time to Spanish vocabulary and grammar learning and this has been the key to making rapid, sustained progress in Spanish. We have seen some outstanding results in the assessments from students in Years 7 and 8 - congratulations!
Tips for language learning
Language learning is not an easy task, but the most effective way to retain the vocabulary and grammatical structures is repetition in various ways, little and often - a little bit every day if you can! Remember to cover up the words or phrases and practise translating the vocabulary into English and then when you are feeling more confident, into Spanish. Creating flash cards of the most difficult vocabulary with picture hints and clues is also a very helpful way to retain the words.
Pen Pals
Mrs Barrett has been a busy bee and has set up regular contact with our link school, Ies Matilde Salvador, in Castellón, Spain. Several of our students now have Spanish pen pals with whom they are in touch via email. The students have been extremely excited about this and it gives them a true opportunity to converse and communicate in real life situations as well as broaden their minds about young people living in other cultures.
Trip to Spain next year
Plans are well under way for organising a trip to Spain for the Year 9s next year, when students will have the chance to visit a Spanish school and meet their pen pals in real life, amongst a host of other fun and culturally enriching activities! More details to follow this week via a letter to all Year 8 students. Thank you to Mrs Barrett for all of her hard work on this.
More News Stories
June 2018
| M | T | W | T | F | WE |
| --- | --- | --- | --- | --- | --- |
| | | | | 1 | 2 |
| 4 | 5 | 6 | 7 | 8 | 9 |
| 11 | 12 | 13 | 14 | 15 | 16 |
| 18 | 19 | 20 | 21 | 22 | 23 |
| 25 | 26 | 27 | 28 | 29 | 30 |